"Friederike's enthusiasm is contagious. Her neuroscience-based presentation on Fun, Fear and Focus® at the 2021 BDO Celebration was fun, accessible - and very popular with our global audience of virtual delegates. She demonstrated how to use neuroscience to help us work smarter and happier, perfectly fitting in with the celebratory tone of our event."
"Friederike Fabritius is one of those rare speakers who has a natural ability to deliver complex ideas and science in a way that her audience can easily digest, understand and use for their own development. She's concise, incisive and supremely focused. If you want to become better acquainted with your own brain and how to use it for peak performance there is no better guide. At London Business Forum we call her Friederike 'Fabulous' Fabritius."
"I had the pleasure of seeing Friederike speak a few years ago and was blown away by the scientific approach, but that directly translates this into the practical behaviors that anyone can understand to be a better leader, colleague and person when interacting with others. She subsequently spoke at one of my events and hit the ball out of the park. If you want to help your business or team improve their performance by understanding what drives us, you can't ask for anyone better to connect and collaborate with."
"When I think of all the positive feedback and interested questions from the audience, I realize that when you conveyed your message of team collaboration, you did more than simply engage our senior executives on a personal level, you gave them something that is both inspiring and truly useful. Your words will help us on our road to achieving a cultural change. My heartfelt thanks for your contribution!"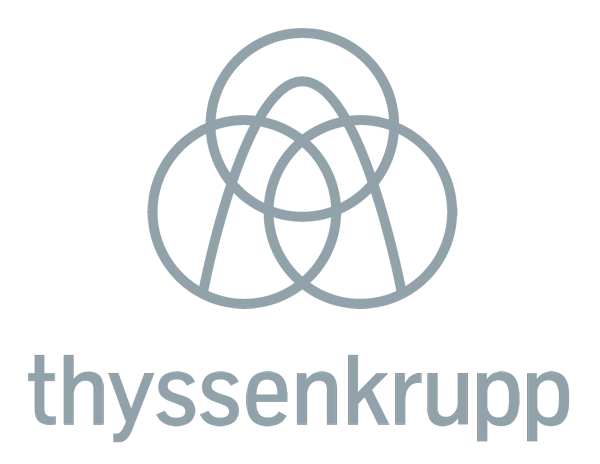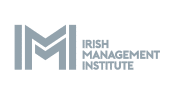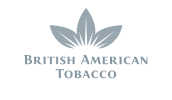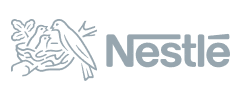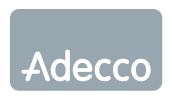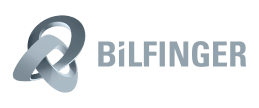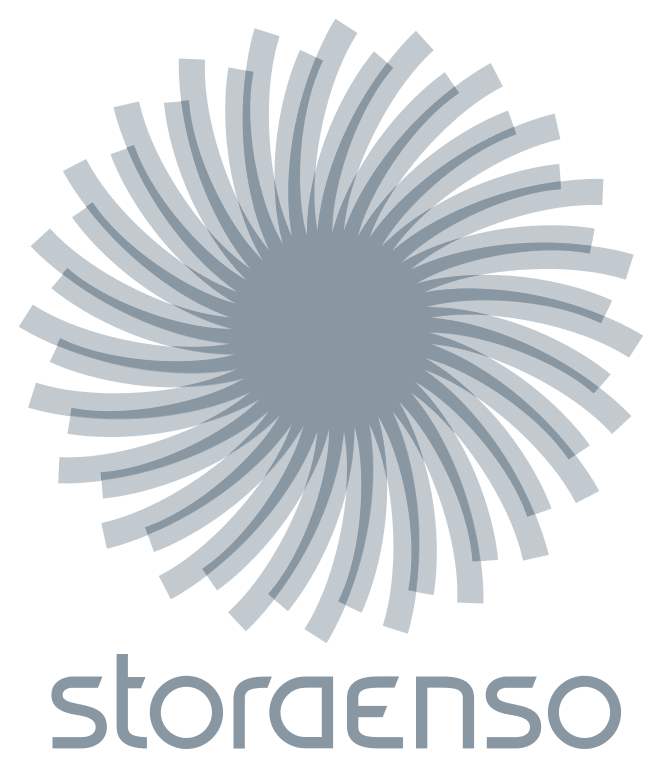 "Friederike has the rare talent to convey a complex, scientific topic with childs-ease and engage and inspire her audience. It is always a pleasure to hear her present her theories and how these can be brought to life in the business world to drive our brains to top performance. It was an honour to have her give a keynote at our GSA Partner Meeting."
"We have worked with Friederike Fabritius in one of our recent TV produced webinars for our clients. She is not only highly professional, but also very flexible and accessible in the weeks approaching the event. She really adapted her story to our needs; she took the time to listen to us, what we wanted to achieve with our program, and for who. Moreover, she has invested in next level IT/studio materials, which made her stand out from other guest speakers that we have had in our webinars in the past years. So not only a great professional in bringing an inspiring and customised keynote, but also the way in which she does it is truly first class level. I can highly recommend Friederike!"
"Friederike delighted and enlightened us with practical neuroscience-based advice on everything from peak performance to proper nutrition. She offered valuable practical tips for the professional and also private everyday life! The feedback from our participants was amazing and the numerous valuable insights are a real added value."
"What does neuroscience have to do with business management? Anyone who asks this question has never attended a lecture by Friederike. Our customers and our leadership were amazed by her profound knowledge and her entertaining presentation style."
"Incredible session, Friederike. Not only a masterclass on human cognition, but also on the power of being present and sharing human energy. You are our renaissance polymath."
"Friederike is a passionate leadership expert and a great storyteller! She delivered an impressive and engaging talk, which was both captivating and insightful! The talk has proven to be very useful in our ways of understanding team dynamics and increasing the productivity of project groups at trivago."
"Friederike led a session for senior partners from over 50 countries that was very powerful - insightful and academically grounded yet very digestible and practical. It was a fascinating subject that was beautifully presented."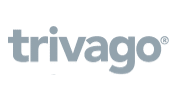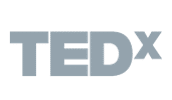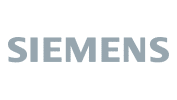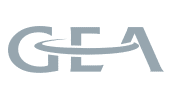 "Friederike has a profound knowledge of neuroscience and its relevance in a management context and is able to convey this in a very vivid way. She is fun, flexible, and inspiring to work with. I've very much enjoyed our joint creative experiences."
"Friederike Fabritius took us on a fascinating journey into the human brain and helped us understand how to use the discoveries of neuroscience in the daily management of ourselves, our teams. and our organizations. Her stage energy, incredible passion and impressive knowledge hypnotized the participants of our conference and led to a completely different view on many issues related to leadership."
"A big thank you for your excellent presentation at our Better Life with Books event last week. Your presentation has been really enlightening, inspiring and relevant to the audience. I truly loved it myself as well. In addition, your presentation skills are really top notch."
"At the time we met Friederike, the team and I were on the early steps of our inception journey. She has given us a lot of Food for Thought through her well-established framework around Fun, Fear and Focus. She has brought a lot of soul into our team workshop as it was really Fun to learn about how the body & mind interact. This definitely helped us Focus on how to manage ourselves and the team while allowing the right amount of Fear to keep us driven."
"Friederike's 'brain hacks for working in a hybrid world' came just in the nick of time. What made them even more memorable and meaningful was her firm grasp of the science behind them and her genuine passion for the advice she was delivering. We had her talk to our people in the middle of the pandemic and got raving reviews."
"The feedback was overwhelmingly positive. The content, Friederike's presence, the professionalism of interacting while being remote. Top! I'm pretty confident that the 10 commandments will pop up in the meetings and interactions of our delegates for the next couple of months. It fits very well how we as an organization want to differentiate and create sustainable value for our customers and co-workers. Moreover, the conference is all about reinforcing the positive aspects of a tribe. She really addressed the question well on diversity by referring back to neurodiversity and the rest of the content of the book. Job well done! I will keep spreading the word on The Brain-Friendly Workspace"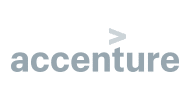 "Friederike is an excellent speaker who delivered an engaging keynote on how the brain works and its relevance to well-being and performance. She effectively explained complex neuroscience concepts in an accessible way, keeping the audience interested throughout. Friederike connected the dots between brain functions and their practical applications in our personal and professional lives, providing actionable insights that resonated with everyone present. She fostered curiosity and encouraged audience participation, creating a lively atmosphere. Friederike's ability to simplify complex concepts, provide practical strategies, and generate enthusiasm made her presentation invaluable."
"Friederike is a fantastic speaker. She explains complicated scientific matters in a strikingly simple fashion. Her keynotes are easy to understand and at the same time enjoyable and fascinating. She provides fun examples and simple rules that are easy to understand and to implement. It is remarkable how much Friederike's background as a trained neuropsychologist distinguishes her from many other excellent speakers, making her talks both astonishing and convincing. It has been very useful for us to understand that you need to create the perfect mix of joy and stress in order to reach peak performance. I'm sure that any other group would benefit strongly from her input and advice."
"Friederike's key note speech was fascinating and very informative. She described in a well-grounded yet enjoyable way how fun, fear, and focus drive peak performance. We received great feedback from our participants."
"Mrs. Fabritius was invited as a keynote speaker to our annual management conference. She focused on creativity, our innovative capacity, and on the power of the organization. For the participants, it was a real eye-opener to examine these corporate subjects from the perspective of behavioral research, neuroscience and psychology. I was impressed by how Mrs. Fabritius was able to take her many years of experience in the field of behavioral research and psychology and apply them so well to a business context."
"The profound insights I gained from Friederike's clear and compelling perspective on neuroscience and the workplace have fundamentally changed my approach to company culture. It has indeed helped me in my CEO roles on a day to day basis. And the results have been great. Friederike's knowledge is truly inspiring!"
"Friederike turned theory into practice with her captivating presentation about the neuroscience of learning. That was one lesson that all of us could immediately put to good use and that we are still talking about many months later."








"For our first fully virtual kick-off meeting, we were looking for a keynote speaker who could help us to support our people to address the challenges of working from home. Because in the COVID-19 era, how can you still remain motivated, productive & interactive when almost everyone works from home and hardly anyone has any real contact either with each other or with customers? We were looking for someone to address this in a science-backed approach, to achieve maximum impact for our audience. There are, unfortunately, too many standard homework tips such as: "do some knee bends every hour ..." It didn't take long for us to understand that Friederike would be our best choice. Friederike has the power of a small tornado without blowing the audience over. It was precisely her combination of strength, humor and warmth that brought such a positive energy to the - digital - audience. With her flamboyant style, she hit the right note with many people. Her explanation of how our brains work together, the combination of neurology and emotions, and what the possible consequences could be were very enlightening. And the way she uses her iPad to illustrate her ideas was an additional bonus for this important meeting. By sharing practical tools with us about how you can still be productive & interactive in a virtual working world, Friederike helped us to accomplish our mission for this kick-off meeting. This was also evident from the feedback we received which showed that Friederike scored the highest points in terms of speakers. So if you are looking for a guest speaker to give your organization some fresh, science-backed and practical insights into how to deal with productivity and interaction during or after COVID-19, look no further, Friederike is your woman!"
"Friederike Fabritius is a brilliant, energetic, conscientious and enormously talented and effective human being, in business and in her personal life. She "can-do" and "will-do." But she is also an elegant woman, in her manner, her ideas and her kindness. I'm delighted to be working with her and have her as a dear friend."
"Friederike Fabritius combines neuroscience and leadership in a way that is both highly informative and fun!"
"Friederike impressed me as a brilliant individual and one of our most promising researchers."
"It was such a pleasure collaborating with Friederike on several workshops devoted to the neuroscience of leadership. She has a remarkable knack for identifying and communicating key findings and principles that can help leaders optimize their effectiveness."
Sign up for The Brain-Friendly Newsletter NOW
and get a copy of The Brain-Friendly Workbook as a free gift!
Limited time offer!