Brain-Friendly Friday: Are you using Freelancers??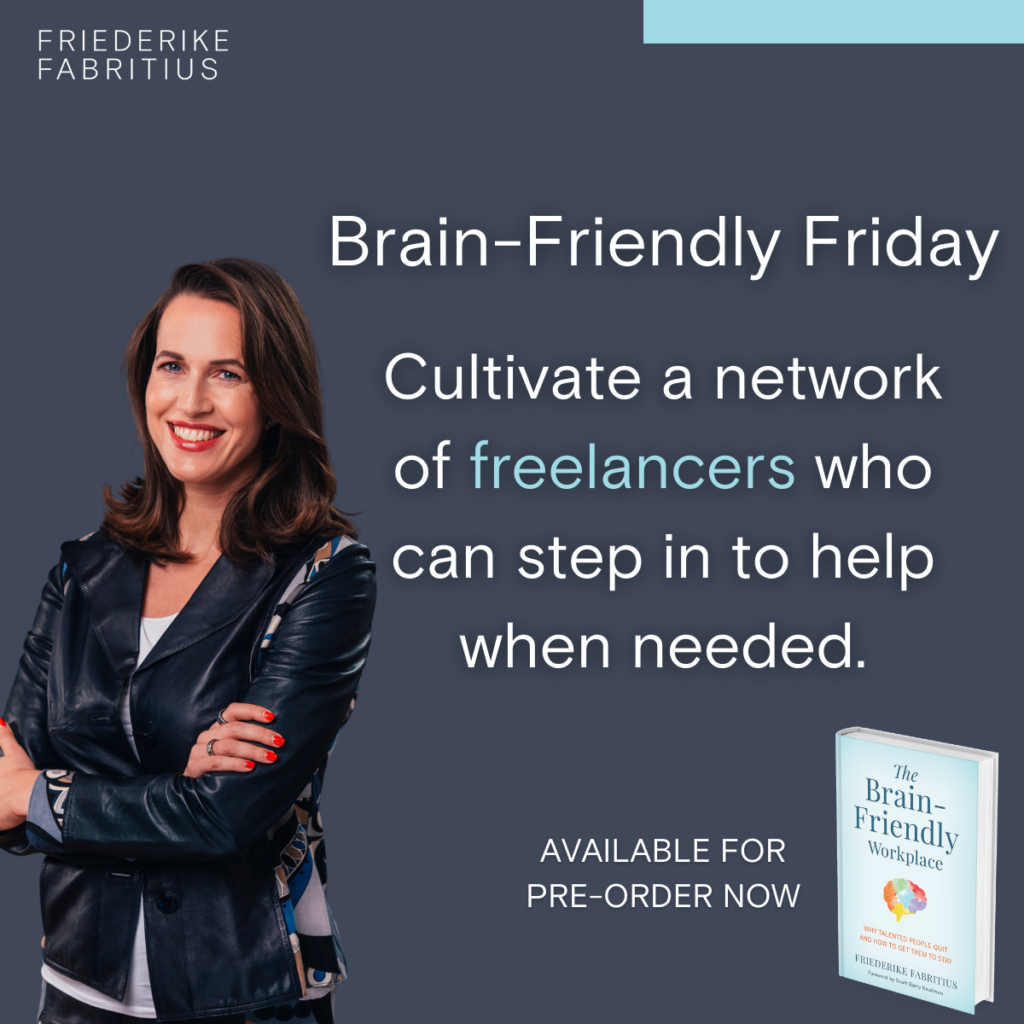 If you're not – you may want to start!
Startups and companies impacted by The Great Resignation can feel the sting if a teammate is out as other team members step in to cover their workload in addition to their own. This is where freelancers are the unsung superheroes of the working world!
While there may not be much buffer with a skeleton crew, you can resolve the issue temporarily by cultivating a trusted network of freelancers. As a colleague is sick, on holiday, or predisposed, those freelancers are lifesavers that can step in as needed.
Follow #BrainFriendlyFriday on all my socials for more tips!