The Secret Combination to Acheive Peak Performance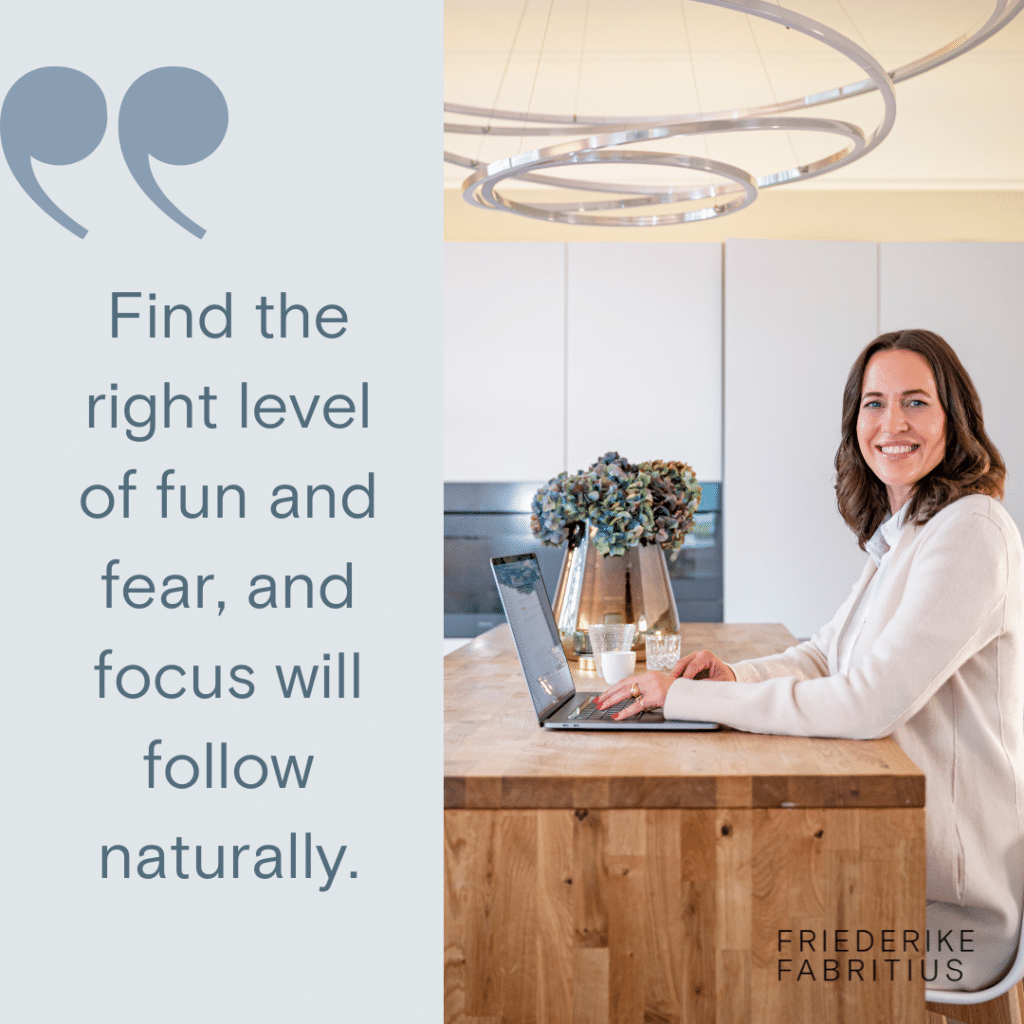 What is the secret ingredient to getting into flow?
Fun + Fear + Focus = Flow 🌊
This is the equation that I live my life by.
When I speak about Fear in this way, what I am really speaking about is "pressure". The feeling of something being on the line, of there being an importance in the task at hand. Having the right level of that Fear at work, means that you are being challenged and will, in turn, be able to more easily achieve Flow – the state where everything just clicks and falls into place.
Getting into Flow is the secret ingredient to reaching your fullest potential and peak performance.
When was the last time that you got into Flow? And how great did it feel to be there!?
Want more brain-friendly tips?
Check out my Wall Street Journal bestselling book, The Brain-Friendly Workplace: Why Talented People Quit and How to Get Them to Stay. And if you felt inspired, please leave an Amazon review. I read every single one and would love to see yours there!
I also offer virtual keynotes to provide companies with science-based insights that you can put into practice immediately in order to work and live smarter, better, and happier. Find out more about my keynotes here.
And if your friends or colleagues would benefit from monthly brain-friendly tips, please click here to share this newsletter with them. Be sure to sign up for my email newsletter as well!