Brain-Friendly Friday: Fuel Your Brain!
Optimize your performance by fueling your brain
It's important to feed your mind. And while reading and learning new skills are important, that's not what I'm talking about here. I'm talking about quite literally eating in a brain-friendly way for optimal performance.
Boost your brain with berries!
Fuel your brain with a good breakfast…starting with the right food – berries!
Research shows that berries (such as blueberries or strawberries) have a tremendous positive impact on your motor and cognitive functions. They even help to prevent age-related neurodegenerative diseases!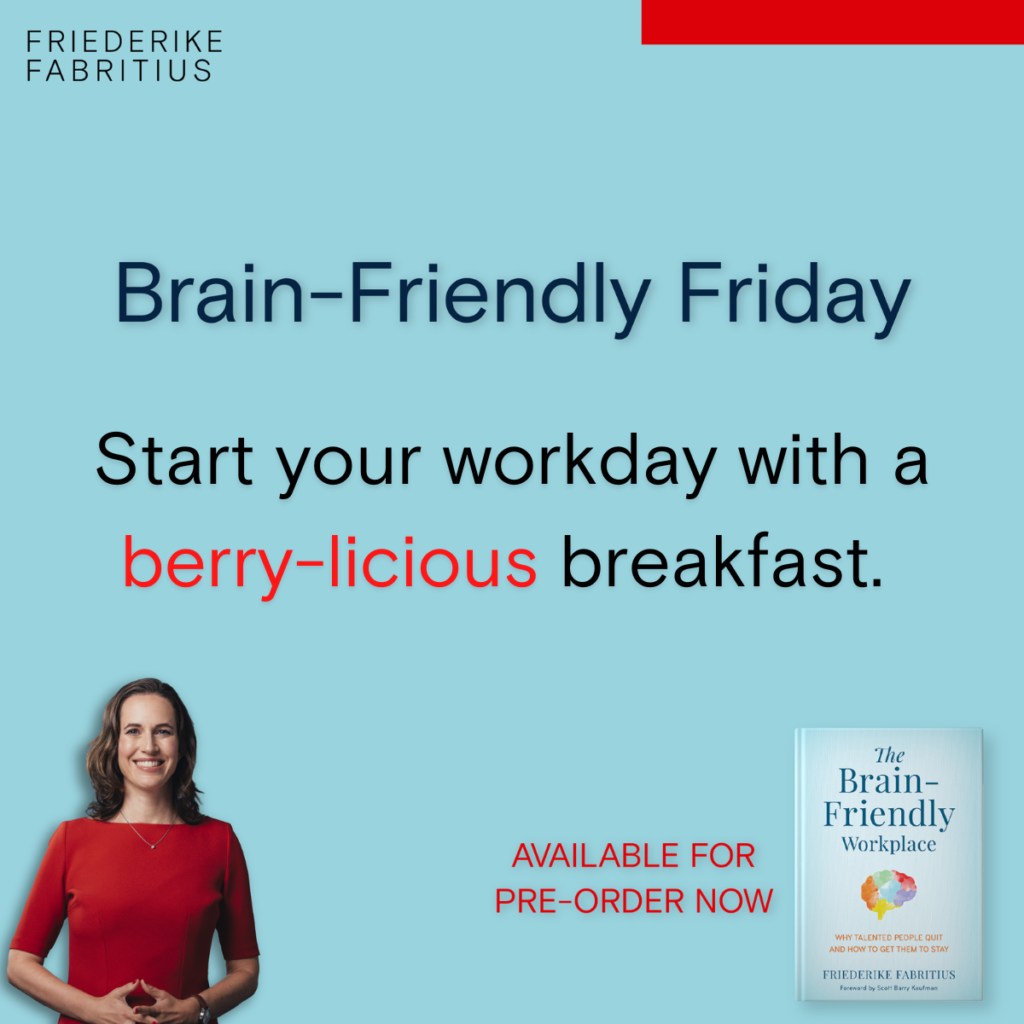 Whether you add them to your oatmeal, whole-grain cereal, or even your morning smoothie, those brain-friendly fruits will help set your day up properly and productively.