It's Time to Start Saying "No" – Your Brain Will Thank You
Nothing is more powerful than the word No
If you've tried everything to lower your stress – meditation, running, yoga…and you're still constantly overwhelmed, I'll let you in on a little secret…🤫
No energy-management technique is more powerful than the word 𝙣𝙤.🙅
Even so, many of us maintain codependent relationships with our jobs. We take on too much, feel guilty when we skip an event, and worry that people won't think we're "motivated" or "a team player."
Start setting (and keeping) boundaries
If you're a leader, encourage your employees to come to you when they need help managing stress. Understand that all neurosignatures react to stress differently, and allow your employees to set boundaries around social events, meetings, and communication.
Creating a brain-friendly workplace will empower all employees to operate at their personal best.
If your job is consuming your life, my book is a great excuse to chat with your boss about brain-friendly boundaries. 😉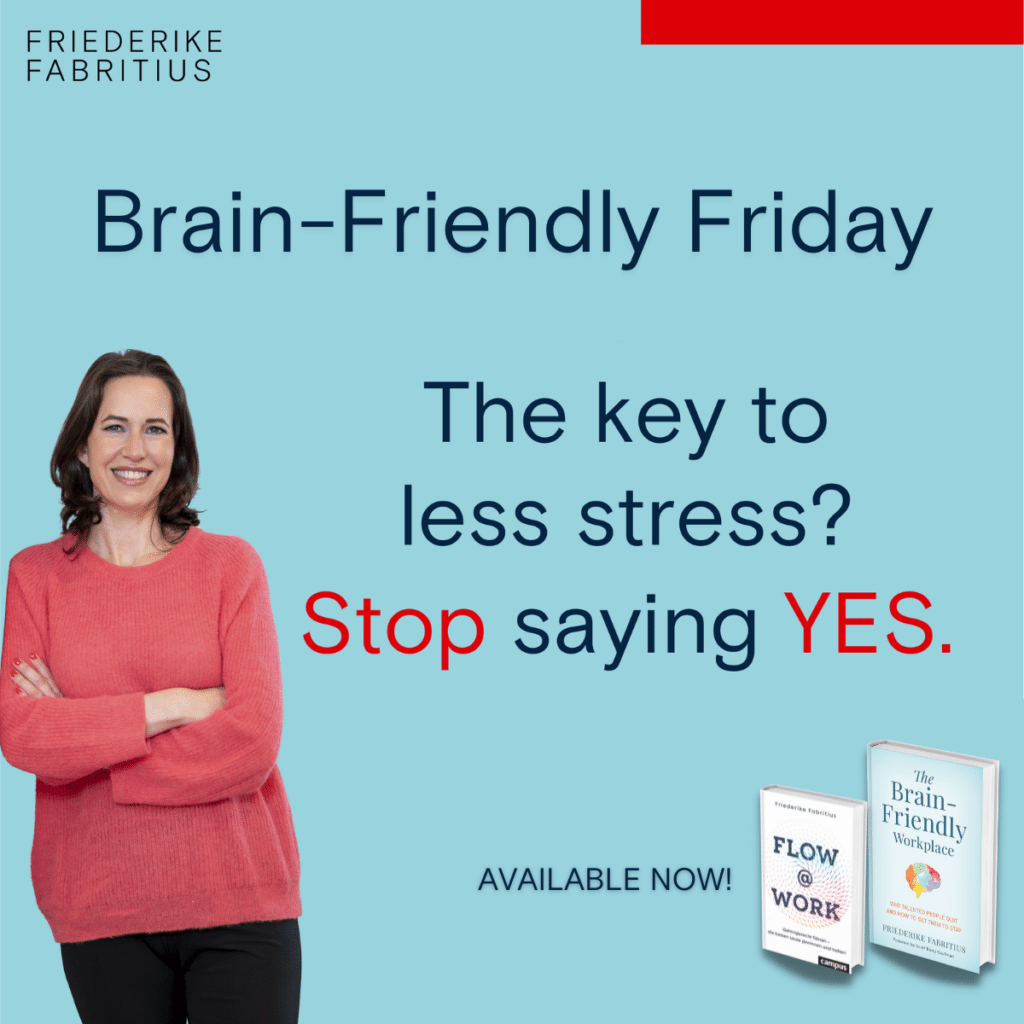 Want more brain-friendly tips?
Check out my Wall Street Journal bestselling book, The Brain-Friendly Workplace: Why Talented People Quit and How to Get Them to Stay. And if you felt inspired, please leave an Amazon review. I read every single one and would love to see yours there!
I also offer virtual keynotes to provide companies with science-based insights that you can put into practice immediately in order to work and live smarter, better, and happier. Find out more about my keynotes here.
And if your friends or colleagues would benefit from monthly brain-friendly tips, please click here to share this newsletter with them. Be sure to sign up for my email newsletter as well!